Crispy & Crunchy.
These authentic Kolkata Bhetki Fries are sourced from pristine inland waters. Their irresistibly soft texture is expertly coated in an extra crispy batter and Japanese Panko breadcrumbs.
As low as
₹460.00
was
₹540.00
Inclusive of GST
A crispy classic for your table.
Classic Kolkata Bhetki fans the wait is over! Fries without the fuss, these are just right for snack times. You can celebrate any occasion with the delicate flavour of parsley, Bengali mustard and green chillies, perfectly blended for an unforgettable taste. Try extra kasondhi on the side.


Serving Suggestions
Best served with lemon pepper sprinkler.
Choice of sauce-- Bengal mustard.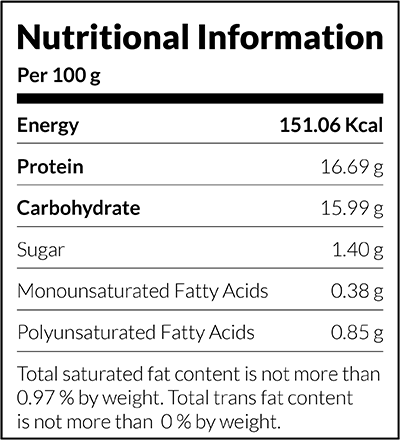 With FSSAI and many other international certifications, food safety is our priority
Hygienically packed
No antibiotics
No added MSG
Although extreme care has been taken to remove all bones, some may remain. Please be cautious about the same
Raw fish
Bread crumbs
Extra crispy batter
Spices & condiments
Allergy Advice
Fish
Egg albumen
Wheat flour
Corn flour
Mustard
Starch