Crispy outside, succulent inside.
Breaded Fish Fillets without the fuming and fussing around. Just defrost the fillets and fry and your favourite snack is ready!
As low as
₹215.00
was
₹240.00
Inclusive of GST
100% real fish, 100% delicious.
Our soft and succulent Breaded Fish Fillets are just right for snack or meal times. Ready to fry these fish fillets have a golden-crisped, crunchy flavour. It's no wonder that these flaky fillets are a classic family favourite. They're great with cheese too!


Serving Suggestions
Best served with lemon pepper sprinkler.
Suggested recipe for the meal-- Cheesy Baked breaded fish fillet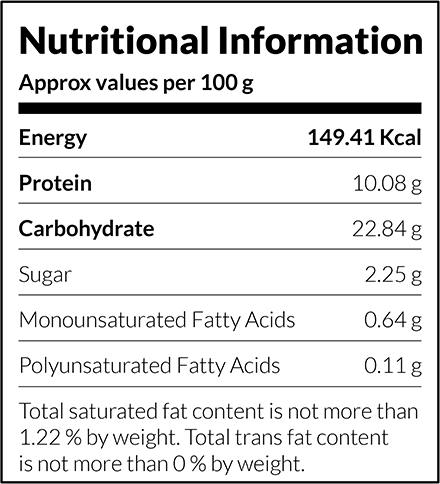 With FSSAI and many other international certifications, food safety is our priority
Hygienically packed
No antibiotics
No added MSG
Although extreme care has been taken to remove all bones, some may remain. Please be cautious about the same
Raw fish
Bread crumbs
Extra crispy batter
Lemon seasoning
Spices
Allergy Advice
Fish
Egg albumen
Wheat flour
Corn flour
Mustard