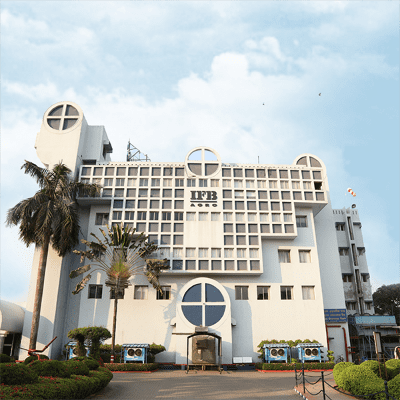 About IFB AGRO
An enterprise of quality with global standards of operation.
For almost four decades, IFB Agro has been engaged in building and supporting a fish farming ecosystem in eastern India to deliver some of the finest quality of fish, prawns and shrimp from farm to fork. Our strong connect with farmers engaged in aquaculture has helped build a robust supply chain of high quality harvest and consistent delivery of high quality shrimps to global markets.
Under the IFB Fresh Catch banner IFB Agro offers a variety of high quality seafood in the Ready to Cook and Ready to Fry categories to urban consumers across the country. We are also a leading brand of frozen seafood in the retail and hospitality industry, one of the major suppliers to reputed hotels, restaurants and caterers across India. The organisation is known for its product quality and service.
When it all began
At IFB Agro, we have been associated with Aquaculture and Aquafarmers, in Bengal since 1982. For over 20 years we have processed the very best of prawns from our aquafarmers ponds with commitment and dedication.

Vision
To be India's leading company for frozen seafood based on quality and sustainability that will be globally recognised, accepted and trusted by people. We are committed to serving our customers products of the highest quality.

Mission
To be the best in the eyes of our customers, business partners, employees and shareholders. IFB Agro should be the first choice for their products and services. An innovative product that constantly outperforms peers and outstanding service that makes every customer smile. An environment in which individuals can constantly learn, grow and prosper. The Company should be acknowledged as one with the highest standards of corporate transparency, that delivers on promises given to shareholders.
Certified hygienic
Our products are farmed and packaged safely and securely with an emphasis on 100% hygiene. This world class freshness is a result of adhering to strict global quality standards and safety norms.












A Name to Trust
IFB Agro Industries Limited is a leading corporate in India and has diversified business interests in seafood, animal feed ingredients, carbon dioxide, dry-ice and alcohol.
The Company is one of the major players in the seafood industry in India. In the field of aquaculture, IFB Agro's strength lies in its shrimp supply chain and strong farmer connect.
One Stop Shop for Aquaculture
Aquashop, a one stop shop for all aquaculture needs, provides farmers with the right products and the most advanced scientific information/techniques, for sustainable and profitable aquaculture. Aquashops are located close to the farming areas and are direct contact points and training centres for more than 4,000 farmers, in West Bengal.