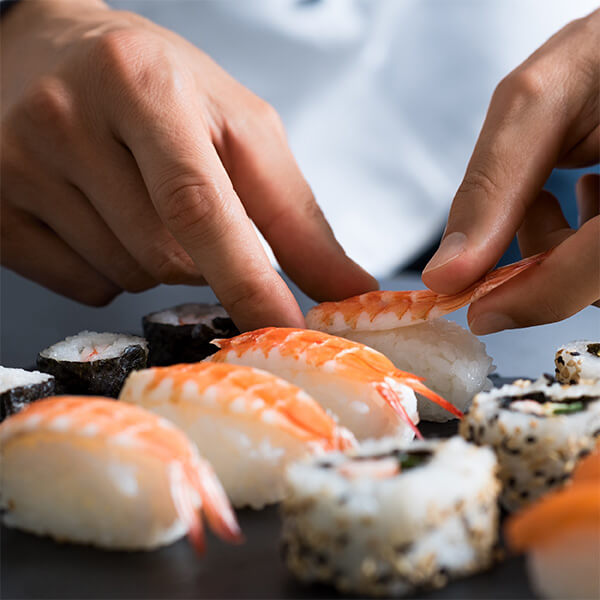 Pioneering quality
IFB Agro is one of India's largest and oldest suppliers of frozen seafood in West Bengal since 1982. It is globally recognised for its superior quality, hygiene and sustainable practices. Its products are widely used by some of the most esteemed hotels, restaurants and caterers in the country. It is part of the IFB Group which manufactures high quality products in various industries.
A trusted brand
The organisation is a leading supplier of frozen seafood and is known for its quality and service. It is an ideal partner for hotels, restaurants and caterers as the IFB Quality Code goes to great lengths to routinely monitor product quality and food safety systems.
IFB Agros's strong presence in shrimp aquaculture, dedication to the aquafarming community and exports to over 40 countries worldwide, have enabled us to meet the challenging requirements of the HoReCa industry, irrespective of the season.
Farmed sustainably
Ethically traded
Committed to quality
Clear traceability and superior quality
State-of-the-art plants in Kolkata and Shankarpur
Dedicated to maintaining global standards of safety and hygiene
For enquiries call Customer Care +91 98312 49000
Write to us at online@ifbagro.in
Visit www.ifbagro.in
IFB AGRO INDUSTRIES LIMITED Plot No Ind-5, Sector 1, East Kolkata Township, Kolkata 700107, West Bengal, India