Gourmet Style.
Our succulent butterfly shrimp are very easy to serve and are ready within minutes. Just defrost  and fry, and watch everyone smile!
As low as
₹210.00
was
₹250.00
Inclusive of GST
Wake up your tastebuds!
We've paired tender shrimp with an exciting blend of Indian spices to bring you an ecstasy of taste. Every crunch leads to a succulent bite of tenderly marinated butterfly shrimp. We recommend barbecue sauce.


Serving Suggestions
Best served with peri-peri sprinkler.
Choice of sauce/dips - Barbeque sauce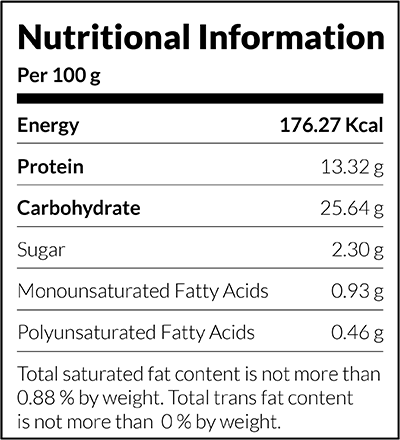 With FSSAI and many other international certifications, food safety is our priority
Hygienically packed
No antibiotics
No added MSG
Prawn
Bread crumbs
Batter mix
Spices & condiments
Allergy Advice
Prawn
Egg albumen
Wheat flour
Corn flour