Truly Tasty.
Our prawns are sourced from the warm coastal waters of Bengal to ensure consistency and freshness. These crispy and crunchy prawn patties have been processed for making international quality gourmet food in minutes.
As low as
₹170.00
was
₹240.00
Inclusive of GST
A crunchy treat for your tastebuds.
Enjoy the succulence of 100% real prawns wrapped in savoury bread crumbs. Our Prawn Patties are made with an extra golden-crispy flavour and are juicy when put inside a burger bun. Sprinkle that peri-peri!


Serving Suggestions
Best served with peri-peri sprinkler.
Suggested recipe for the meal - Prawn Burger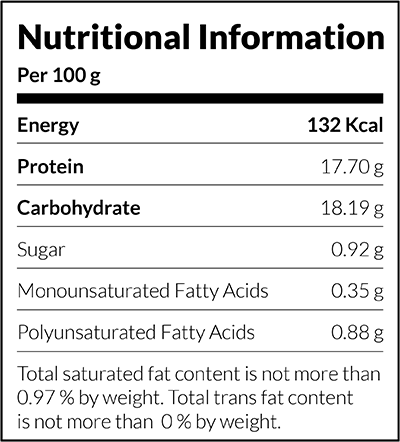 With FSSAI and many other international certifications, food safety is our priority
Hygienically packed
No antibiotics
No added MSG
Prawn
Bread crumbs
Extra crispy batter
Seasoning
Spices
Allergy Advice
Prawn
Egg albumen
Wheat flour
Starch