Crispy and Succulent.
Experience an exciting burst of Oriental flavour every time you bite into their crispy texture, relishing the succulent prawns, hygienically sourced from the warm coastal waters of Bengal.
As low as
₹149.00
was
₹249.00
Inclusive of GST
Golden 'bags' of delight!
Some believe these Prawn Money Bags contain magic! Made from a long forgotten recipe crafted by the chefs to the royal family of Thailand. Feast your palate on a royal treasure that truly deserves to be relived in all its splendorous glory!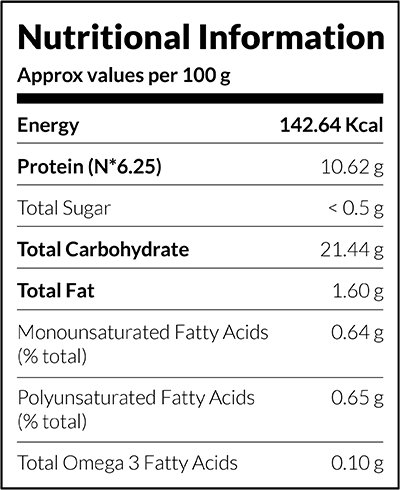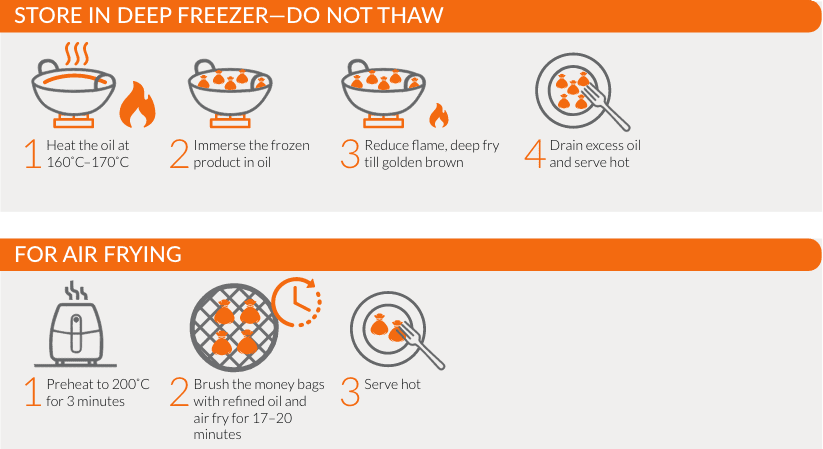 With FSSAI and many other international certifications, food safety is our priority
Hygienically packed
No antibiotics
No added MSG
Prawn
Vegetables
Vinegar
Seasoning
Spring Roll Sheet
Allergy Advice
Prawn
Wheat flour
Wheat Gluten
Soy Lecithin