Tasty & Crunchy.
IFB Prawns Prawn Pops are hygienically processed and ready to cook foods. The perfect snack for all to be served at any moment.
As low as
₹200.00
was
₹250.00
Inclusive of GST
Pop up these prawns.
Prawn Pops with a yummy crunch about them! They can be used as side dishes and starters at any function or any kind of party. Try a Prawn Pops roll - they're great with a dipping sauce.


Serving Suggestions
Best served with peri-peri sprinkler.
Suggested recipe for the meal - Prawn pops roll.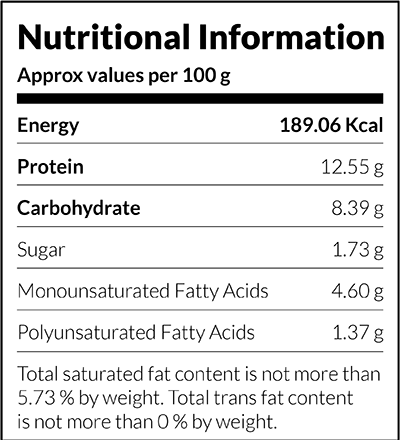 With FSSAI and many other international certifications, food safety is our priority
Hygienically packed
No antibiotics
No added MSG
Prawn
Bread crumbs
Extra crispy batter
Spices
Allergy Advice
Prawn
Egg albumen
Wheat flour
Corn flour